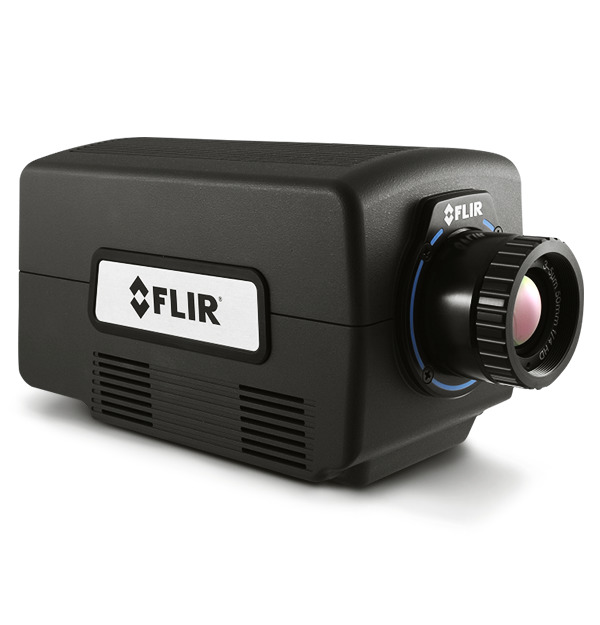 Thermal Imaging Camera
Place of Origin:
United States

Model:

A8200sc

Supplier:

Price:

Hits:
268

Updated:
10/29/2018
Product Detail
Company Profile
The FLIR A8200sc is a compact, high sensitivity MWIR camera that produces low-noise HD thermal images. With its short exposure times and crisply detailed images, the A8200sc is the perfect choice for electronics inspection, aerial thermal mapping, non-destructive material testing, and industrial R&D applications.

TRUE HD THERMAL IMAGERY
The A8200sc produces crisp, 1.0 Megapixel (1024 x 1024) thermal images with very low noise to capture the finest image details.

FAST INTEGRATION TIMES
Snapshot mode lets you capture every pixel from a scene simultaneously, which is crucial to measuring temperatures of fast-moving objects.

STANDARD VIDEO INTERFACES
Standard interfaces include GigE Vision®, CoaXPress, and HD-SDI, and are independently controlled for greater recording and display flexibility.

Connectivity and Compatibility
The FLIR A68200sc is plug-and-play with third-party software, and works seamlessly with FLIR ResearchIR for intuitive viewing, recording, and advanced processing of thermal data. Use the optional SDK for integration into your own custom software program.
Founded in 1978 and headquartered in Wilsonville, Oregon, FLIR Systems is a world-leading maker of sensor systems that enhance perception and heighten awareness, helping to save lives, improve productivity, and protect the environment. Through its nearly 3,500 employees, FLIR's vision is to be "The World's Sixth Sense" by leveraging thermal imaging and adjacent technologies to provide innovative, intelligent solutions for security and surveillance, environmental and condition monitoring, outdoor recreation, machine vision, navigation, and advanced threat detection. For more information, please visit www.flir.com and follow @flir