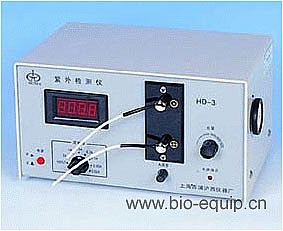 UV detector
Place of Origin:
China

Model:

HD-3

Supplier:

Price:

Hits:
3046

Updated:
10/21/2019
Product Detail
Company Profile
Model: HD-3
Dimension (L*W*H):288*185*150mm
Wavelength: 220,254,280,340nm (digital display)
Sample pool: 100ul
Light path: 4mm
Photometric Range: 0-100%T, 0-2A
Features: stable performance and easy-to-operate

Shanghai Qingpu Huxi Instruments Factory is one leading manufacturer for various kinds of biochemical analysis apparatus and instruments.

Qingpu-Huxi had researched and developed many biochemical, physical and chemical, medical and laboratory equipments. That mainly involved a total of 13 series or more than 70 models. Qingpu-Huxi creates innovative, high-standard and quality collector series, MC99 series etc. Which BSZ, BS, DBS series collectors, HL series constant current pump were selected as the successful bidder products for the bidding of many institutes and laboratories in China.

In July 2002, we passed the ISO9001:2000 International Certification. "Credibility First, User First" is the enterprise principle persisted by Qingpu-Huxi people. Qingpu-Huxi strives hard to offer the excellent after-sale services and technology support services to the customers. Qingpu-Huxi instrument is your ideal choice.