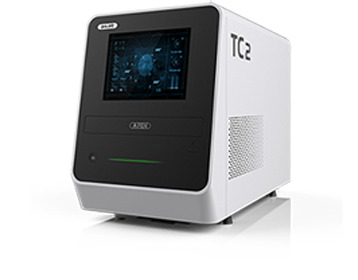 Thermo Cycler
Place of Origin:
China

Model:

TC

Price:

Hits:
236

Updated:
9/12/2019
Product Detail
Company Profile
Introduction
Amplification PCR instrument: It is an instrument for enzymatic synthesis of specific DNA fragments in vitro. It consists of several steps such as high temperature denaturation, low temperature annealing and temperature extension, and is cycled to make the target DNA rapidly expand and have specificity. Strong, high sensitivity, easy to operate, and time saving.

Functional
The Thermo Cycler digital PCR encoder from Pioneer Genes guarantees reliable and stable results with its powerful functions; it offers you a wide range of choices and highlights the individual design: it can meet multiple experimental conditions. Different experimental requirements; can also meet various special operational requirements such as technical confidentiality, online networking operations. Provide multiple technical guarantees for your experiments.

Application
Suitable for molecular biology, genetics, microbiology, medicine, food industry, judicial science, environmental science and other fields, using polymerase chain reaction (PCR) as a means to detect DNA or RNA Pathogen detection and genetic analysis.
Pilot Gene Technology (Hangzhou) Co., Ltd.is a high-tech enterprise company specializing in the development, production, sales and service of life science instruments and reagents. The company uses PCR (Digital PCR, dPCR) technology to build a high-tech diagnostic technology platform for independent innovation, independently develops the production of digital PCR products, and is committed to the development of diagnostic reagents in the three major clinical fields of hereditary diseases, accurate diagnosis and treatment of tumor diseases and infectious diseases.

The company has a high level of multi-disciplinary research and development team and high quality senior sales team, and established the international top R & D center and GMP production base, won the "Eagle plan" enterprises and national high-tech enterprises to identify, and has nearly thirty independent intellectual property invention patents.

Through the implementation of modern management system and mutual benefit and win-win cooperation mechanism, the East China gene has continuously opened up the international research and development team, built a better production base and a rigorous quality system, striving for the continuous breakthrough and innovation of core technology, and striving to become the top upstream supplier in the field of domestic liquid inspection. Medical institutions, governments and people win a lot in order to make greater contributions to the cause of human health.