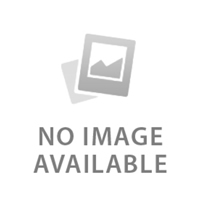 Simulated Moving Bed
Place of Origin:
China

Model:

WD

Supplier:

Price:

FOB RMB 0

Hits:
3718

Updated:
11/21/2019
Product Detail
Company Profile
The SMB process enables the separation of binary mixtures by means a simulated countercurent between the solid and liquid phases. This is accomplished with a series of chromatography columns arranged in a ring. An eluent flow circulates through this ring. Two inlets(for feed and eleunt)and two outlets(extract and raffinate) define four separation zones. By continuously feeding the sample and synchronously switching the columns against the eluent current,a countercurrent is achieved between the solid and liquid phases, leading to high purity of both target fractions.
The bulk of the eluent is continuously circulated in the system, making it necessary to replace only that samll amount which is removed in the extract and raffinate, thereby enabling a savings of up to 90% of the eluent in comparison to a batch process. Due to the simulated countercurrent, the stationary phase is significantly better utilized with the SMB technique as compared to the batch process technique. The number of separation steps is also less important, making it possible to use cost-effective larger particle size stationary phase.

We, WD-Medical, who has a long history and experience with lab instruments.(both Chemical and Clinical). Totally our staff has about 20 years experience with HPLC.

Now we are the leading HPLC supplier in China. First pls have a look at our products:WD-100 series : http://www.wd-medical.com/hplc1.asp and WD-1600 series: http://www.wd-medical.com/hplc1.asp . They look very nice and we have sold them to many countries, such as US, India, Czechic and Germany.